---
II MILICKIE FORUM ORGANIZACJI POZARZĄDOWYCH
W II Milickim Forum Organizacji Pozarządowych uczestniczyli przedstawiciele lokalnych organizacji pozarządowych, których na terenie samej Gminy Milicz funkcjonuje ponad 60. Gości powitała Anna Mokrzecka - Bogucka z Dolnośląskiej Federacji Organizacji Pozarządowych oraz prezes MSPDiON Alicja Szatkowska, przy którym działa lokalny inkubator NGO.
Jak poinformowała A. Bogucka inkubatory mają za zadanie wspierać działające na danym terenie organizacje pozarządowe, jak również aktywne grupy mieszkańców, które chcą zrobic coś dobrego dla swojego najbliższego otoczenia. Doradcy pracujący w inkubatorze pomogą wówczas w założeniu stowarzyszenia czy fundacji, wskażą z jakich źródeł można pozyskiwać dotacje czy granty na swoją działalność, pomoga napisać wniosek itp.
- Trzeba wziąć sprawy w swoje ręce - przekonywał animator Przemysław Walniczek z Lokalnego Inkubatora NGO w Miliczu. Podał tu przykład grupy nieformalnej Marcina Folmera, ktory zamierza założyć stowarzyszenie kibiców i osób niepełnosprawnych klubu piłkarskiego "Śląsk Wrocław" aby mogli oni czynnie wspierać swoich idoli, kibicując im podczas meczów i treningów.
W podobnym duchu wypowiadała się prezes MSPDiON Alicja Szatkowska, której stowarzyszenie jest największą i najprężniej działającą organizacją pozarządową na naszym terenie. - Dla mnie organizacja pozarządowa to szansa na realizowanie marzań - mówiła obrazowo.
Najczęściej organizacje pozarządowe pozyskuja pieniądze na swoja działalność od lokalnych samorządów, które w drodze konkursów zlecają im do realizacji zadania własne. Przedstawiciele milickiego inkubatora NGO przekonywali jednak, że po pieniądze można sięgać i z innych źródeł m.in. z rozmaitych banków czy fundacji.
Żywym przykładem na to, że organizacje pozarządowe poprzez swoją działalność mogą zmieniać otaczającą nas rzeczywistośći rozwiązywac problemy społeczne jest działające już od 20 lat Milickie Stowarzyszenie Przyjaciół Dzieci i Osób Niepełnosprawnych. Założycielom stowarzyszenia przyświecał wówczas cel, by niepełnosprawne dzieci nie siedziały w domach, lecz aktywnie uczestniczyły w życiu społecznym. Dzisiaj stowarzyszenie obejmuje swoją opieką dzieci i osoby niepełnosprawne nie tylko z powiatu milickiego, ale również z powiatów ościennych. Jest też jednym z największych zakładów pracy na naszym terenie zatrudniający ponad 170 osób. Jak podkreślała prezes Szatkowska, stowarzyszenie świadczy usługi mieszkańcom, poczawszy od narodzin (wczesna interwencja), poprzez przedszkole, szkołe, warsztaty terapii zajęciowej, po dorosłe życie, dając osobom niepełnosprawnym szansę na samodzielną egzystencję w tzw. mieszkaniach treningowych i wprowadzając je na otwarty rynek pracy.
- Można siąść i narzekać, gdy coś nam sie nie podoba, albo można założyć organizację pozarządową - spuentowała Alicja Szatkowska.
Z kolei Magdalena Wichrzycka z Urzędu Miejskiego w Miliczu dawała wskazówki dotyczace pozyskiwania pomocy od samorzadów lokalnych takich jak Gmina czy Powiat. Ponadto głos zabrał Łukasz Rokita i osoby, które zadawały nurtujące pytania w omówionych wcześniej kwestiach.
Ostatnim prelegentem był Waldemar Weihs prezes Dolnośląskiej Federacji Organizacji Pozarządowych oraz Fundacji "Merkury" w Wałbrzychu. Mówił on o instytucjach, które wspomagają organizacje pozarządowe.
Forum zakończyło się krótką dyskusją. Prowadzącym II Milickie Forum Organizacji Pozarządowych był animator Przemysław walniczek. Organizatorzy zapewniają że wydarzenie to będzie powtarzane w przyszłych latach w wpisze się na stałe w kalendarz imprez Ziemi Milickiej.
[gra] [daw]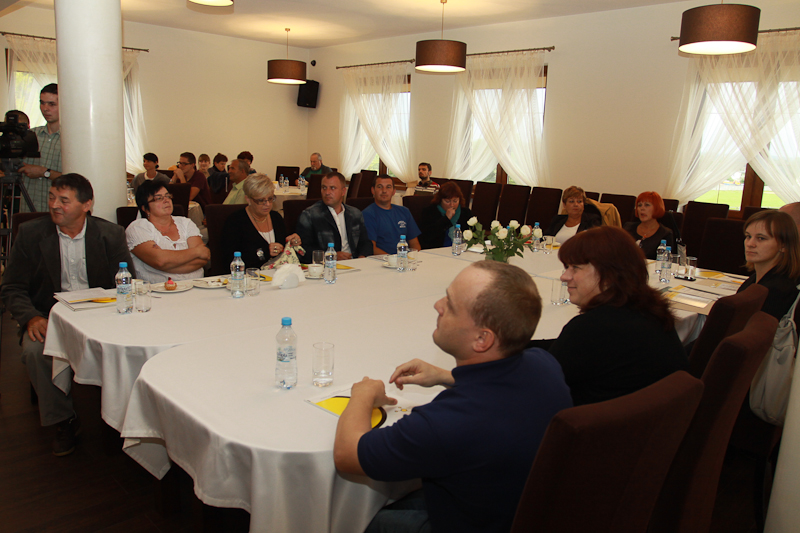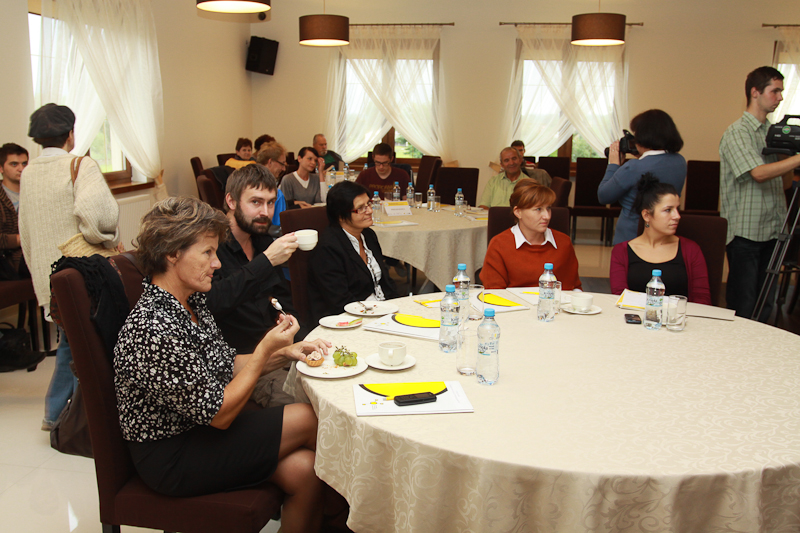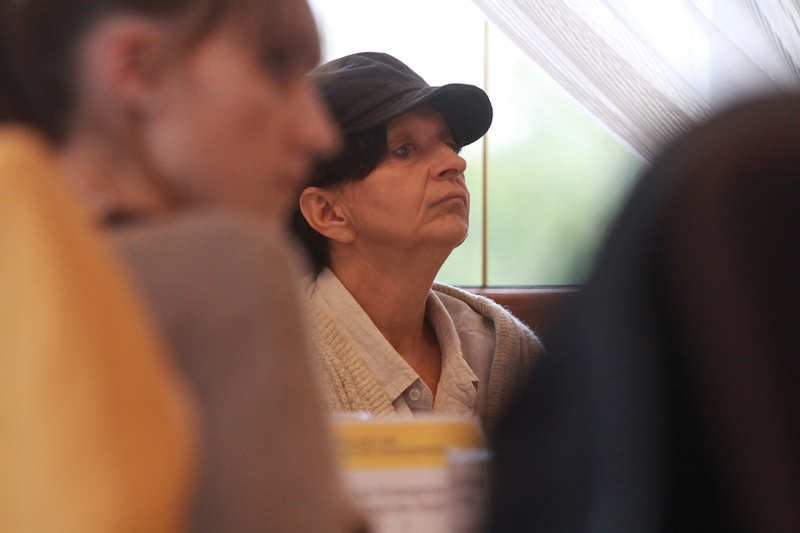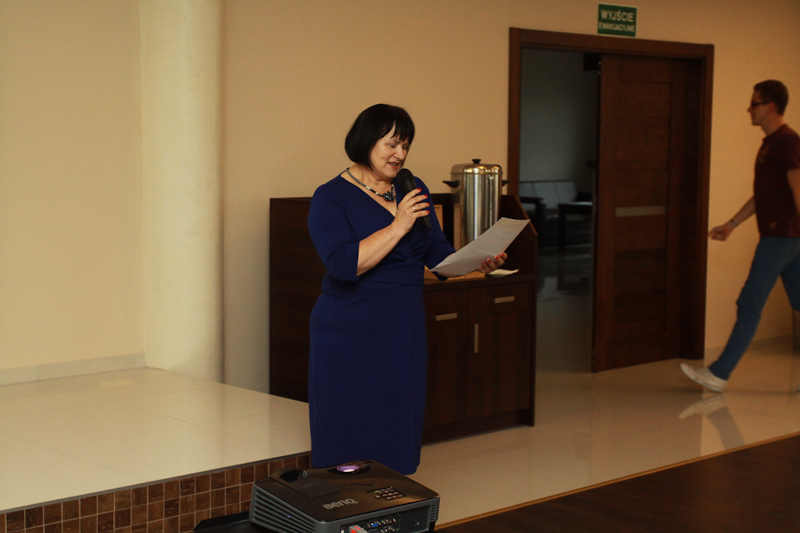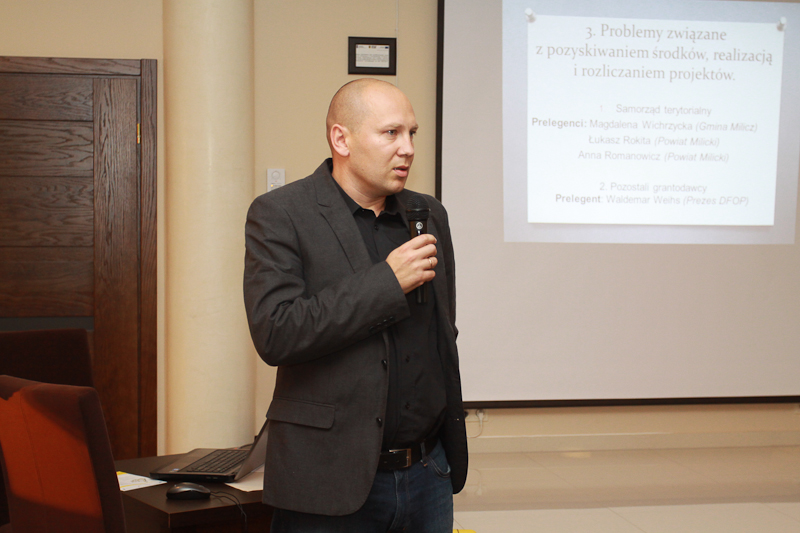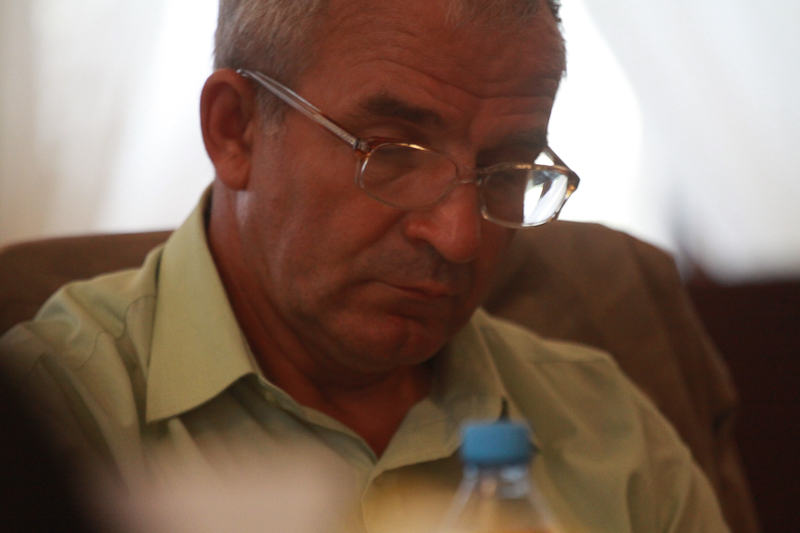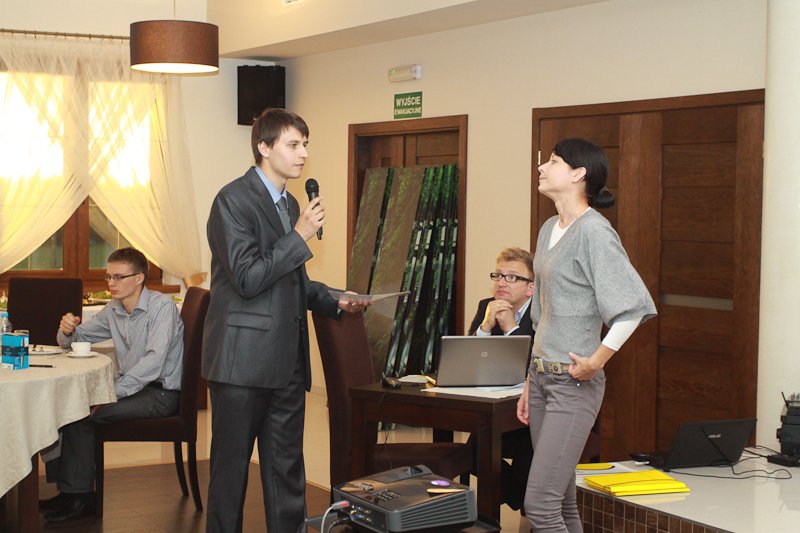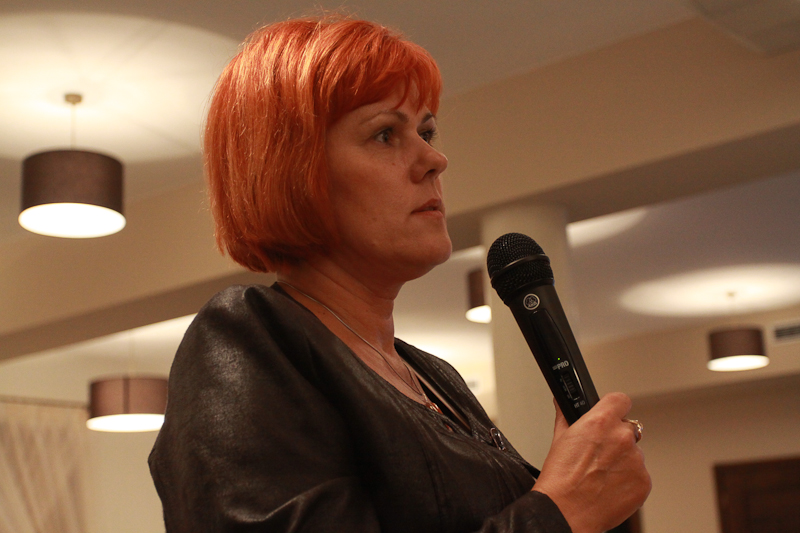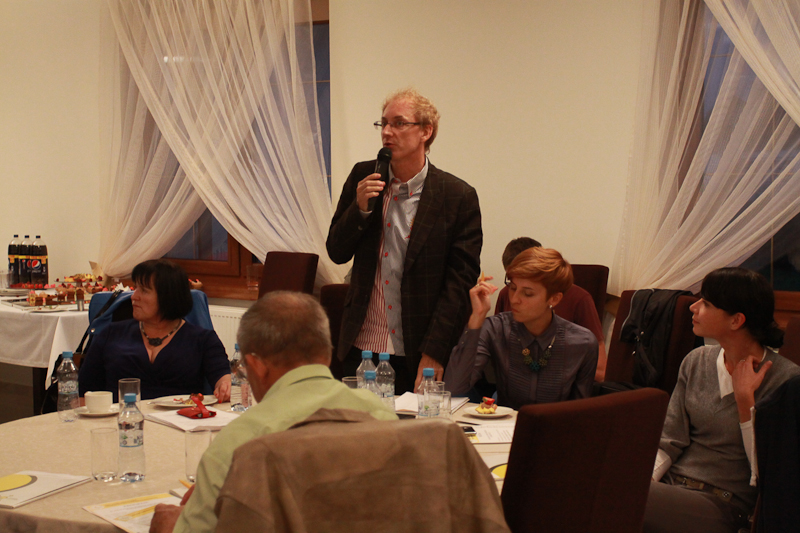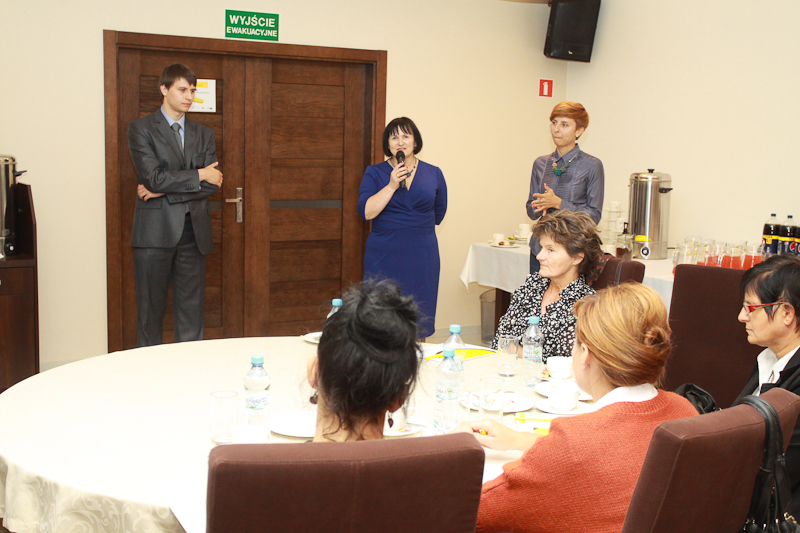 fot. Ł. Gościniak

---